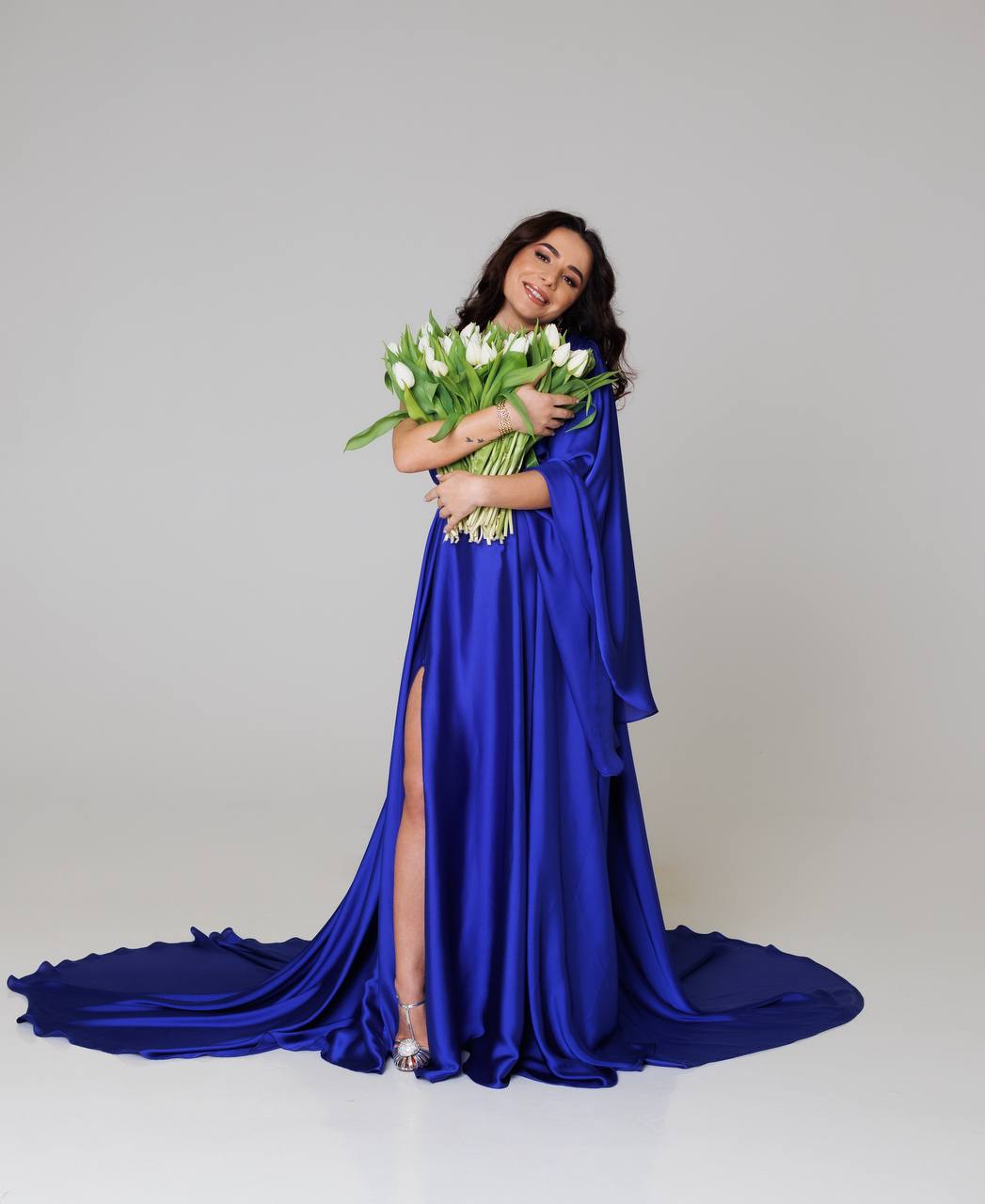 Bespoke Pregnancy dress
Our bespoke service isn't just about creating exquisite garments; it's about being a part of your most treasured moments. From the momentous walk down the aisle to the radiant glow of pregnancy, we are honored to be by your side, turning dreams into reality.

Thank you for allowing us to be a part of your extraordinary journey. Together, we'll continue to weave beautiful stories, one bespoke creation at a time.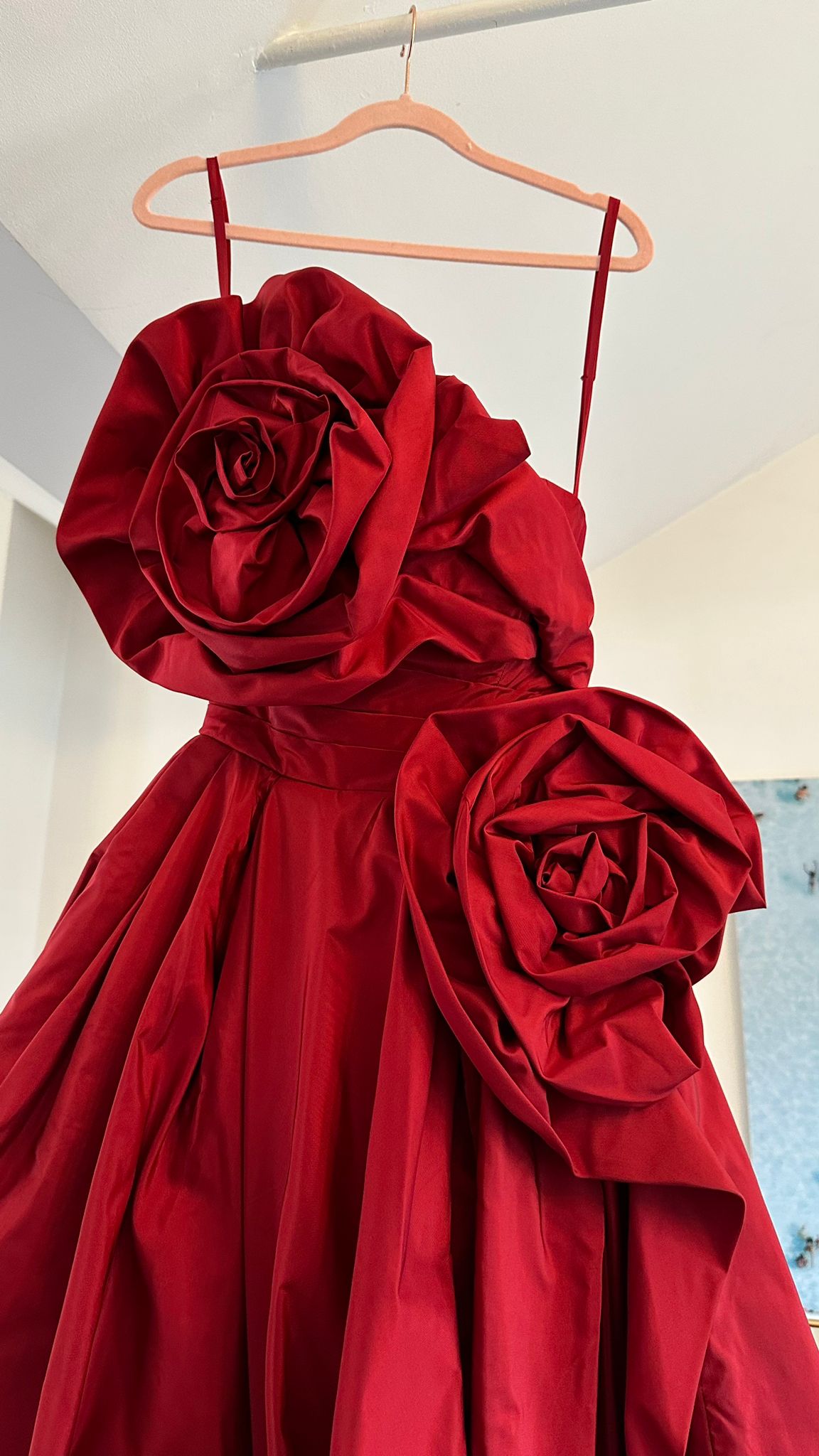 Bespoke Evening Red Dress
Introducing our exquisite red taffeta bespoke dress, a masterpiece created with meticulous craftsmanship for a valued customer. This enchanting dress exudes elegance and individuality, making it a true showstopper. The vibrant red taffeta fabric shimmers with a luxurious sheen, ensuring all eyes are on you.

But what truly sets this dress apart is the stunning, oversized rose adorning the shoulder. Crafted with precision and artistry, the rose is a striking focal point, adding a touch of romance and sophistication to the dress. Its intricate petals showcase our dedication to detail and customization.

Discover the magic of custom couture and be the center of attention at your next event.opportunity to expand unique and exclusive feminine fashion.